20.00
USD
20.00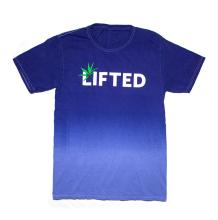 Lifted Tee | Hand Dyed Blue - Size XL
Pick-up Location
Note:
Price may vary at different stores
Description
Elevate yourself! In today's world cannabis is no longer frowned upon, but is praised for its recreational and medicinal effects. Enjoy the variety of its powerful effects - uplift yourself, elevate your mood and get rid of all the stress. And now you can express yourself by sharing your vision - get our new and exclusive Lifted T-Shirt and lighten up the mood wherever you go.
t3bTPyytPR
Joey
Lifted Tee | Hand Dyed Blue - Size XL
I feel Lifted wearing it. Kick ass collection, guys!
Similar Products