1
1
10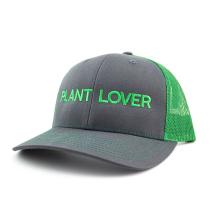 Plant Lover Trucker Hat | Green OS
Pick-up Location
Note:
Price may vary at different stores
Description
Make a proud statement with our exclusive Plant Lover Hat! In today's world where cannabis is finally accepted more and more, you can stand out with new Silver Stem Fine Cannabis apparel designed for those who enjoy marijuana flower and are doing so responsibly and in style. We have created a new line of apparel that is hip, humorous and lets you stand out in the crowd. Get our new Plant Lover Hat today - it is simple, yet bold and immediately tells the world a lot about you.
eAqYmhc53s
William
Plant Lover Trucker Hat | Green OS
Bought it as a gift for my friend. Nailed it!
Similar Products