1
1
10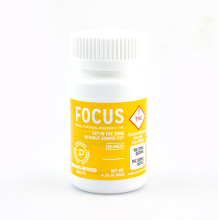 O.Pen Pressies 10-pk | Focus 100mg Rec
Pick-up Location
Note:
Price may vary at different stores
Description
Ever have those days when you just can't get your body or brain (or both) to do the things you need them to do? Of course you have. You're human. Today might be one of those days. And it's for these days that we invented Pressies. Pressies are a series of wellness supplements that contain effective, targeted nutraceuticals PLUS a healthy dose of THC (cannabis oil) to help you do the things you gotta do — on your terms — providing ENERGY or FOCUS or SLEEP. Kinda like a present you give yourself.
a82ExWMv2Y
This product is not rated yet. Be the first to review it.
Similar Products