1
1
10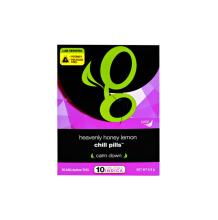 The Growing Kitchen Chill Pills | Indica 100mg Rec
Pick-up Location
Note:
Price may vary at different stores
Description
Active THC: Medical - 100 mg per pack (10 mg per candy) Take a deep breath and chill out with our ever-popular all-natural chill pills. These delightful little gems will leave you with a sweet taste in your mouth and a new lease on life. Try our Heavenly Honey variety to enjoy the calming effects of our own in-house indica strains, combined with throat-soothing local Colorado honey. Variety: Indica Ingredients: Organic, dairy free, wheat free, gluten free
Characteristics
Manufacturer
The Growing Kitchen
This product is not rated yet. Be the first to review it.
Similar Products