1
1
10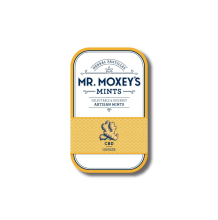 CBD 5:1 Ginger, 100mg
Pick-up Location
Note:
Price may vary at different stores
Description
Infused with the finest cannabidiol (CBD), these soothing Ginger mints help to set you right so you can embark on the smoothest of sails. Gluten-free & vegan. 20 ginger flavored mints in each tin. Each mint contains 5mg of CBD and 1mg of THC. 100mg CBD x 20mg THC in the entire package.
h7qY3kC97L
Characteristics
Manufacturer
Mr. Moxey's Mints
This product is not rated yet. Be the first to review it.
Similar Products