1
1
10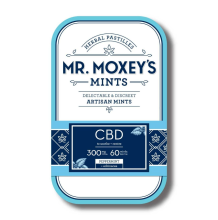 CBD 5:1 Peppermint, 100mg
Pick-up Location
Note:
Price may vary at different stores
Description
Organic hemp CBD peppermints with Echinacea & Indian Gooseberry to help soothe and centre mind + body—Naturally gluten-free & vegan. 20 peppermint flavored mints, each containing 5mg CBD and 1mg THC. 100mg CBD x 20mg THC in the entire package.
tvYujpAHZ3
Characteristics
Manufacturer
Mr. Moxey's Mints
This product is not rated yet. Be the first to review it.