1
1
10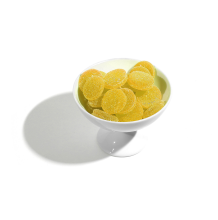 CBD Tropical Gummiez, 250mg
Pick-up Location
Note:
Price may vary at different stores
Description
Smokiez CBD Tropical Gummies are some of the best gummies on the market, with or without CBD! The pack contains 10 gummies, each one with 25mg CBD. The best way to take these amazing edibles is just like a multi-vitamin. Eat 1-2 mouth-watering gummies a day to keep a consistent flow of CBD into the body.
KaxCaeubk3
This product is not rated yet. Be the first to review it.
Similar Products