30.00
30.00
30.00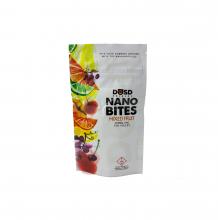 DOSD Nano Bites | Black Cherry 1:1 250mg Med
Pick-up Location
Note:
Price may vary at different stores
Description
DOSD Nano Bites Mixed Fruit. Medical. 250 mg THC, 250 mg CBD. Nano Bites provide more efficient absorption and a faster onset compraed to traditional edibles. Made rom an extensively refined distillate, Nano Bites contain cannabinoid nanoparticles which are utilized by the body much more efficiently than unrefined oils. Get more out of your dose...with far less waiting.
8PjxCdCZQF
Characteristics
Manufacturer
Concentrate Supply Company
This product is not rated yet. Be the first to review it.
Similar Products