30.00
30.00
30.00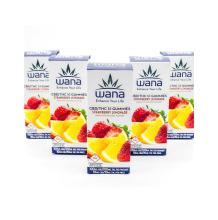 Wana CBD Sour Gummies | 1:1 Strawberry Lemonade 200mg Med
Pick-up Location
Note:
Price may vary at different stores
Description
Made with all natural flavors and colors, Wana's CBD/THC 1:1 Gummies are handcrafted and infused with tincture during the cooking process. The delicious strawberry lemonade flavor is a perfect combination of tart and sweet, and each gummie contains 10mg of CBD and 10mg of THC for a scrumptious and potent experience.
H4Q7XETRhJ
This product is not rated yet. Be the first to review it.
Similar Products