20.00
20.00
20.00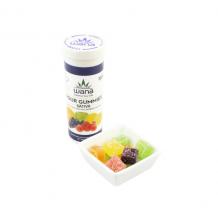 Wana Sour Gummies | Sativa 100mg Rec
Pick-up Location
Note:
Price may vary at different stores
Description
Handcrafted delicious gummies infused with tincture during cooking: raspberry, grape, orange, lemon, pineapple, and green apple flavors. These tasty, blingy, gem shaped treats are worth every penny. Potent, consistent, and a Colorado favorite.
wCEnCrHdFn
lionel
Wana Sour Gummies | Sativa 100mg Rec
Wana does not disappoint. Ever. Consistent high, very sativa like.
Similar Products