1
1
10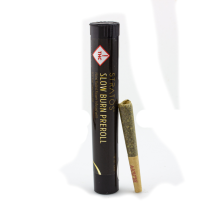 Stratos | Slow Burn Infused Preroll 1g Rec
Pick-up Location
Note:
Price may vary at different stores
Description
Full-spectrum, strain specific, infused pre-rolls from Stratos.
INGREDIENTS AND DOSAGE: 1 gram total. 0.75g flower and 0.25g concentrate.
qtrmmFQZ8X
Anna
Stratos | Slow Burn Infused Preroll 1g Rec
Phenomenal product! Love the flavor and nuanced effects of the full-spectrum oil rather than distillate.
Similar Products