1
1
10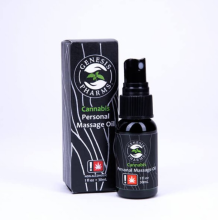 Personal Massage Oil, 30ml
Pick-up Location
Note:
Price may vary at different stores
Description
This skin and genitalia friendly spray is made with coconut oil, white grape seed extract and Whole Plant Concentrate so it is not sticky or messy. Patients have reported relief from chronic inflamation, joint pain, psoriasis, endometriosis, dryness, menopause, PMS, painful sex, STIs, herpes, HPV, and the effects of chemotherapy.
iqeK94jxw3
Characteristics
Manufacturer
Genesis Pharms
This product is not rated yet. Be the first to review it.
Similar Products