1
1
10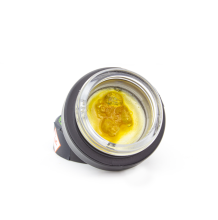 Green Dot Black Label Live Resin | Bottle Wash 1g Rec
Pick-up Location
Note:
Price may vary at different stores
Description
Green Dot Labs' Black Label extracts represent the ultimate in quality, purity and flavor. The signature line of concentrates is grown and extracted in-house, highlighting 150+ rare and exclusive varietals as well as an endless variety of flavors and effects in several finishes and formats. 
STRAIN TYPE: Hybrid.
LINEAGE: Wookie x OZ Kush.
FLAVOR: Lavender, Grape Soda.
K52tRKEzXH
LDL
Green Dot Black Label Live Resin | Bottle Wash 1g Rec
Green Dot is my kind of product. Potent, consistent. Waiting on the next drop to try out some new strains.
Eddie Dunkerschmidt
Green Dot Black Label Live Resin | Bottle Wash 1g Rec
Similar Products