1
1
10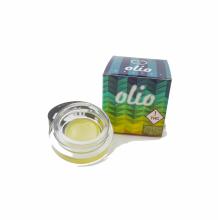 Olio Premium Rosin | 1g Rec
Pick-up Location
Note:
Price may vary at different stores
Description
Olio Premium Rison for recreational use is pressed from freshly extracted ice wax at the lowest possible temperature and pressure, filtering away any contaminants while creating a flavorful, ultra-refined budder or sap that dabs just like hydrocarbon extracts.
This product is not rated yet. Be the first to review it.
Similar Products