1
USD
10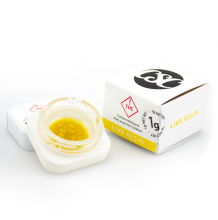 CSC Live Resin | Lato 95 1g Med
Pick-up Location
Note:
Price may vary by store
Description
It all starts with state-of-the-art equipment & amazing cannabis. Live Resin is extracted from fresh, frozen plant material using extremely cold solvents to maximize both cannabinoid & terpene content – the true essence of the plant's profile. These extractions are known for being exceptionally flavorful, with potency to match.
mXNxH74JyT
Characteristics
Manufacturer
Concentrate Supply Company
This product is not rated yet. Be the first to review it.
Similar Products