24.00
24.00
24.00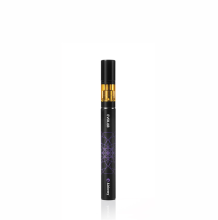 Evolab Alchemy All in One | Sativa 300mg Med
Pick-up Location
Note:
Price may vary at different stores
Description
Wherever you are, the disposable All-in-One Alchemy vaporizer is the easiest way to enjoy Evolab extracts, with no need for charging or refilling. Alchemy™: Pure Science - Cannabis at its finest Evolab has pioneered a way to intensify all the things you love about cannabis using nothing but the plant's own natural compounds. We can add cannabis derived terpenes to increase flavor. Boost THC levels so they are off the charts. And elevate therapeutic CBD's so they help people more than ever before. It's a little magic combined with a lot of science. Alchemy in fact. POTENCY: 75% Cannabinoids. 25% Fresh Terps. STRAIN TYPE: Sativa. BATTERY TYPE: Disposable.
5BhHanwDkh
Jenny S.
Evolab Alchemy All in One | Sativa 300mg Med
Easy to use on the go. Reliable. Never had one leak. 300mg is enough for a lightweight like me. lol.
Similar Products