22.00
22.00
22.00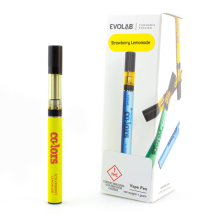 Evolab Chroma Colors Disposable | Strawberry Lemonade 300mg Rec
Pick-up Location
Note:
Price may vary at different stores
Description
Colors line combines Evolab's amazingly pure Chroma oil with a wide range of flavors derived from fresh fruit. Disposable cartridge with Strawberry Lemonade Flavor. 300 mg. Recreational product. POTENCY: 80% Cannabinoids. BATTERY TYPE: Disposable.
WMtmMhYgZC
Lindsay
Evolab Chroma Colors Disposable | Strawberry Lemonade 300mg Rec
Pretty cool. Though next time I'll go for 500 or even 1000 mg ones.
Similar Products