70.00
70.00
70.00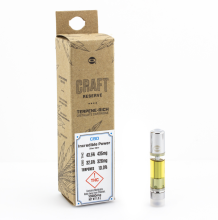 O.Pen Craft Cartridge | Incredible Power 1000mg Rec
Pick-up Location
Note:
Price may vary at different stores
Description
Incredible Power 1000mg O.PenVape Craft Reserve cartridge is filled with one of the purest and most potent oils on the market created from hand-selected flower and cannabis-derived terpenes. For recreational use.
Sk9N796hn9
Jaden
O.Pen Craft Cartridge | Incredible Power 1000mg Rec
This is a god sent. My favorite Silver Stem medical strain in an easy to use and reliable o.pen cart. Dreams do come true.
Similar Products