70.00
70.00
70.00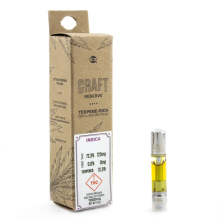 O.Pen Craft Cartridge | True OG 1000mg Rec
Pick-up Location
Note:
Price may vary at different stores
Description
1000mg O.PenVape Craft Reserve cartridge is filled with one of the purest and most potent oils on the market created from hand-selected flower and cannabis-derived terpenes.
nQ2zZtg4Qb
Malorie S.
O.Pen Craft Cartridge | True OG 1000mg Rec
Silver Stem's true og combined with open's stellar carts. Recommended for all the fine cannabis fans.
Similar Products