50.00
50.00
50.00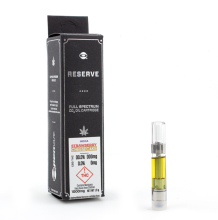 O.Pen Reserve Cartridge | Strawberry Cheesecake 1000mg Rec
Pick-up Location
Note:
Price may vary at different stores
Description
Strawberry Cheescake 1000mg O.Pen Reserve Cartridge. The new Reserve line is formulated to achieve an unrivaled balance of flavor and potency at an unbeatable price. Reserve oil is CO2 extracted distillate with dialed in terpene content, packed in the industry-leading C-Cell cartridges. STRAIN TYPE: Indica-dominant hybrid. POTENCY: 70-85% THC. BATTERY TYPE: 510 thread.
2LFsdo7wrf
Joanna Monroe
O.Pen Reserve Cartridge | Strawberry Cheesecake 1000mg Rec
Strawberry cheesecake is definitely indica leaning. I can attest to that. A funky, creamy flavored upper. 1g cart is convenient as well!
Similar Products