1
1
10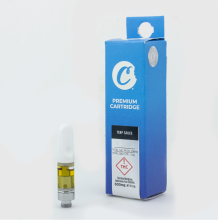 O.Pen Vape x Cookies Cartridge | Cheetah Piss 500mg Rec
Pick-up Location
Note:
Price may vary at different stores
Description
O.Pen has partnered with Cookies to bring one of the most in-demand, fast-moving, premium-priced cannabis products to Colorado. Their vertical integration ensures excellence and authenticity—from product execution to the final consumer retail experience.
A7LxGKjcNY
Joey
O.Pen Vape x Cookies Cartridge | Cheetah Piss 500mg Rec
Could not pass on the name. OF the brands as well, Not too shabby!
Similar Products