1
1
10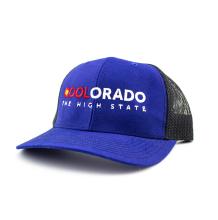 Coolorado Trucker Hat | Navy OS
Pick-up Location
Note:
Price may vary at different stores
Description
The coolest state. What do you think of when someone says Colorado? Mountains, freedom, fitness, well-being, health, and yes, cannabis. Colorado has always been a pioneer state in regard to marijuana and has successfully turned it into something great - a source of revenue, a tourist attraction, and all this alongside making consumption safe and responsible, and creating thousands of jobs. Make your friends smile with our new, creative Coolorado The High State Hat and share some of the COOLness.
AKwYcnuKWx
Lucas
Coolorado Trucker Hat | Navy OS
This is not my first order and you delivered as usual. In all senses of the word :)
Jerry
Coolorado Trucker Hat | Navy OS
Old school trucker hat with the new era on it! Loved it!
Similar Products