1
1
10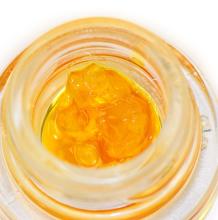 710 Labs Live Rosin | 1g Rec
Pick-up Location
Note:
Price may vary at different stores
Description
710 Labs Live Rosin, processed by All Greens Extraction Co., results from a solventless press of our Whole Plant Fresh Frozen Water Hash, utilizing nothing but heat and pressure to maintain the aromatic compounds and essence of the plant at its living peak. Our Live Rosin delivers potent effects that nullify pain with delicious ease.
This product is not rated yet. Be the first to review it.
Similar Products