1
1
10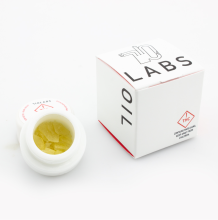 710 Labs Persy Live Rosin | Biesel x Black Mamba 1g Rec
Pick-up Location
Note:
Price may vary at different stores
Description
A refinement process that presses the cannabis (hash or flower, all good) between two heated, metal plates. Done just right, the results are gorgeous golden or white oil butter.
p8tJmD46L3
This product is not rated yet. Be the first to review it.
Similar Products