1
1
10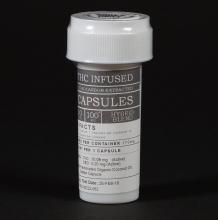 THC Infused
Cannabinoids
6% THC ,
0% CBD
What is this?
Cannabis, also known as marijuana among other names, is a psychoactive drug from the Cannabis plant used for medical or recreational purposes. The main psychoactive part of cannabis is tetrahydrocannabinol (THC), one of the 483 known compounds in the plant, including at least 65 other cannabinoids. Cannabis can be used by smoking, vaporizing, within food, or as an extract. Source Wikipedia.
Pick-up Location
Note:
Price may vary at different stores
This product is not rated yet. Be the first to review it.
Similar Products