1
1
10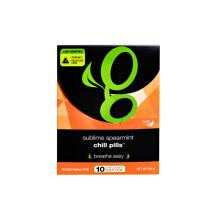 The Growing Kitchen Chill Pills | Sativa 100mg Rec
Pick-up Location
Note:
Price may vary at different stores
Description
Active THC: Medical - 100 mg per pack (10 mg per candy) For those times when you just need a chill pill. These all-natural hard candies are delicious and feel great. Our Sublime Spearmint variety combines the stimulating effects of our own in-house sativa strains, combined with the gentle decongesting abilities of fresh mint. Also great for treating anxiety, pain, and upset stomach. Variety: Sativa Ingredients: Organic, dairy free, wheat free, gluten free
Characteristics
Manufacturer
The Growing Kitchen
This product is not rated yet. Be the first to review it.
Similar Products