12.00
12.00
12.00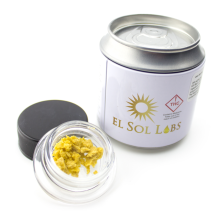 El Sol Labs Wax | Holy Modo 1g Rec
Pick-up Location
Note:
Price may vary at different stores
Description
El Sol Labs uses quality flower to process their wax. Consistently clean and clear. Using extraction methods ranging from CO2 to butane to ensure a pungent aroma and equally incredible flavors.
thisjKz3Jn
Kiki Kief
El Sol Labs Wax | Holy Modo 1g Rec
This one clears your head of all your problems. It takes you from a 10 to a 3, and it slowly creeps up on you; eventually putting you in couch lock.
Similar Products