After-Hours Early Bird Special
Don't miss out on this special deal! We are retiring our Cyber Tuesday online deal but will now offer additional online discount every day by placing an online order anytime between 12AM (midnight) - 9AM to provide more savings on all your favorite products.
5% OFF online orders 12AM (midnight)-9AM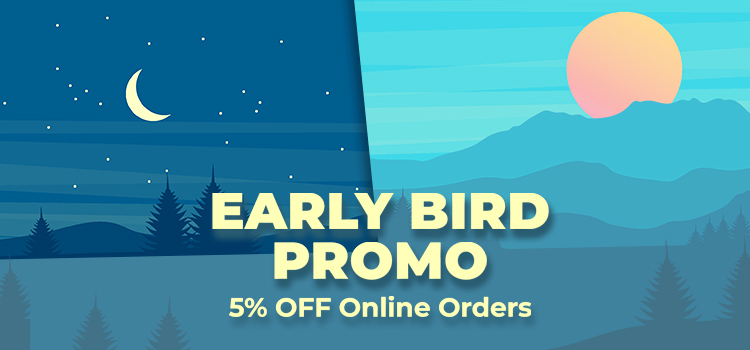 Rec & Med. All Colorado stores.
The promo cannot be combined with any other specials.