DOSD & Nomad Extracts Special
Starting today, August 1, and through the entire month, Silver Stem is offering the following:
BOGO 50% OFF all Nomad Extracts. Rec only.
BOGO 50% OFF all DOSD edibles. Rec & Med.
Valid Aug 1 - 31. All locations.
The promo cannot be combined with any other specials.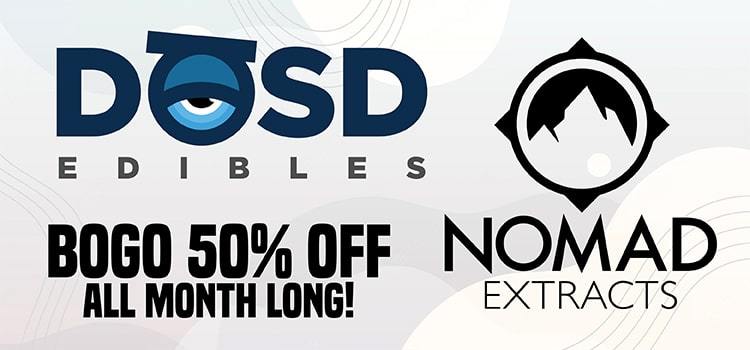 Special Products