1
USD
10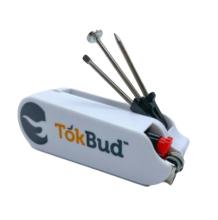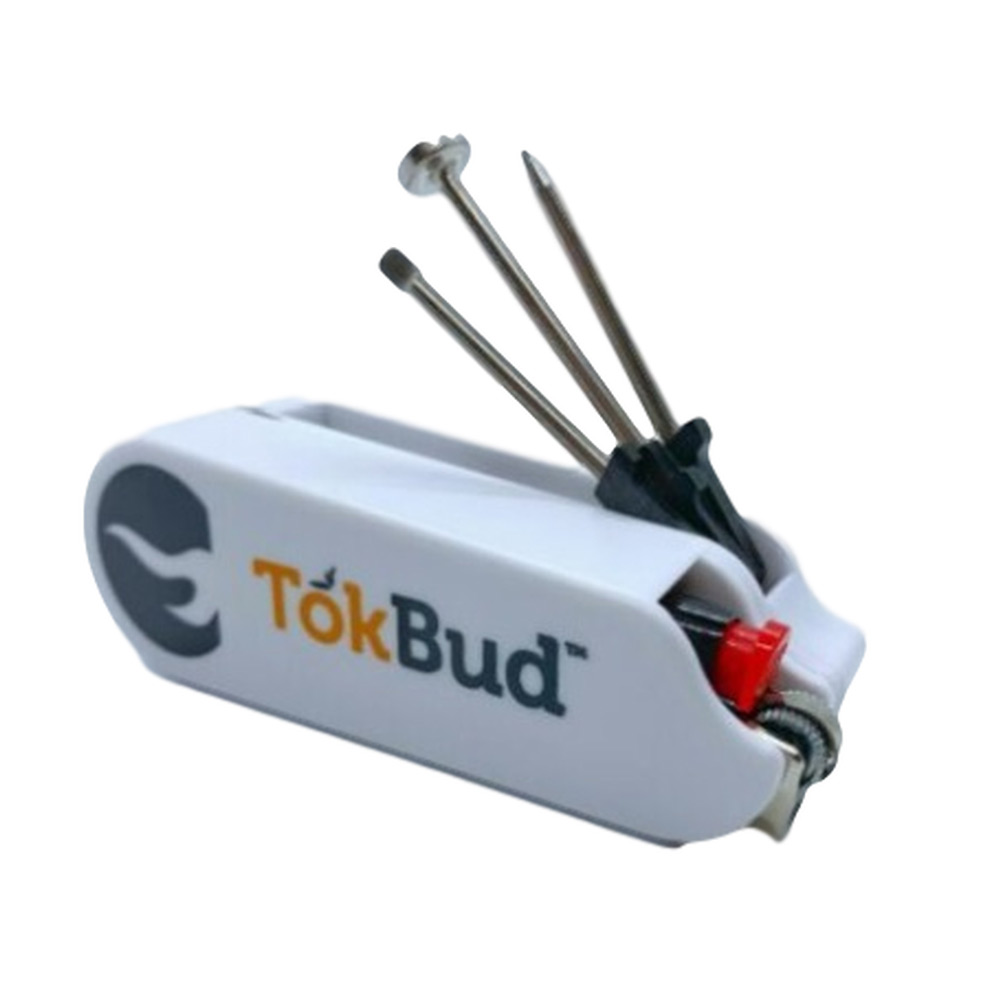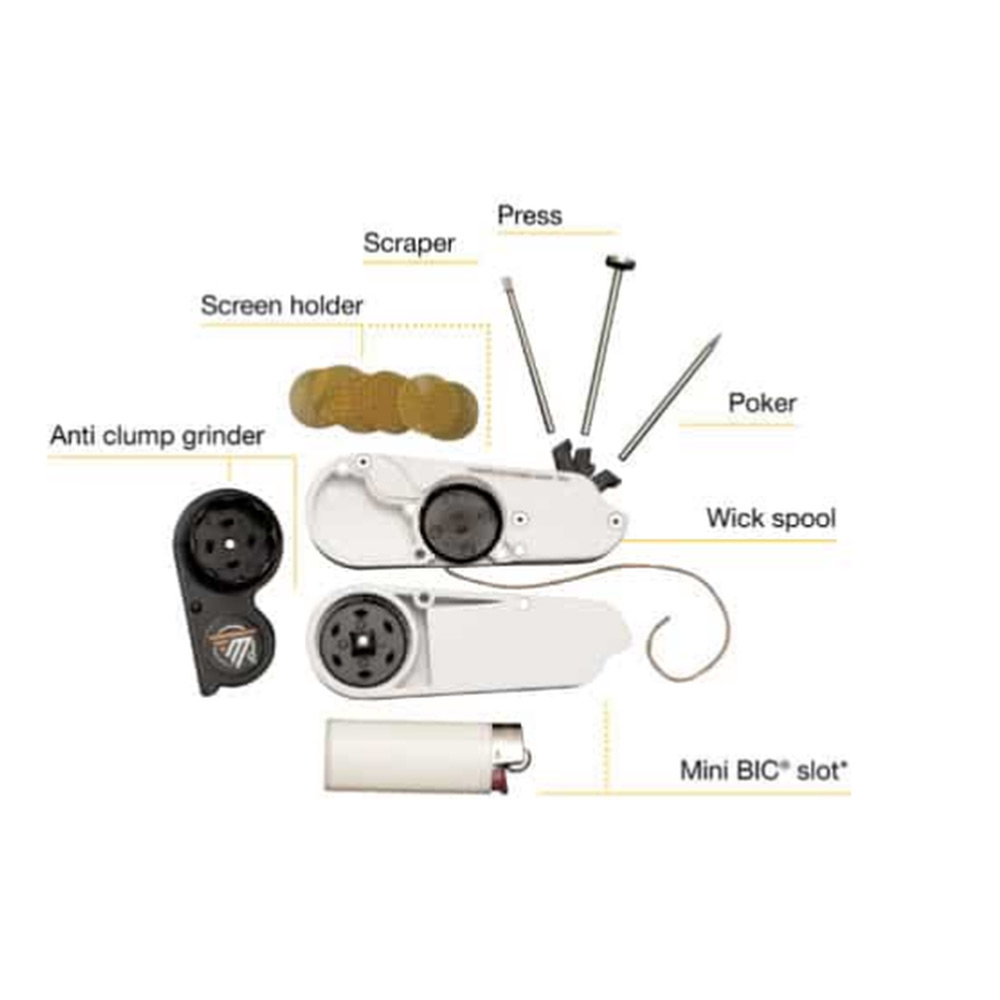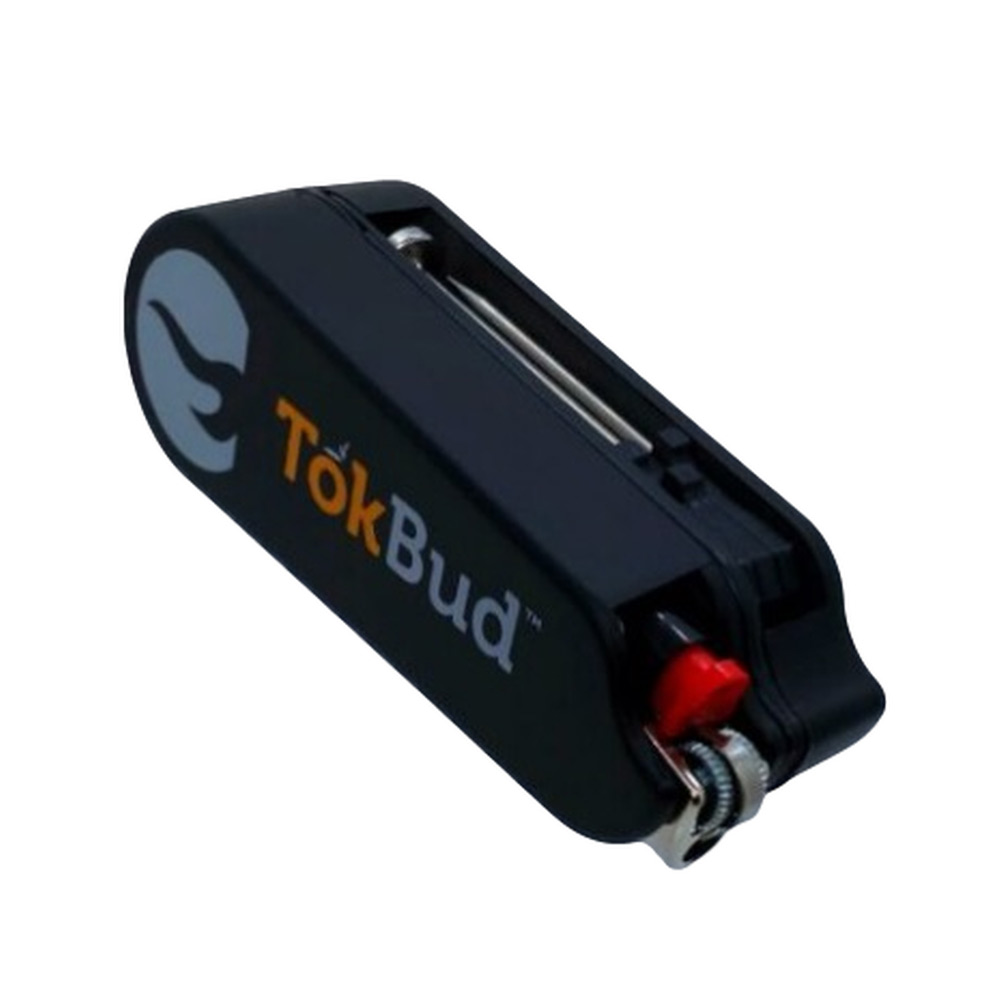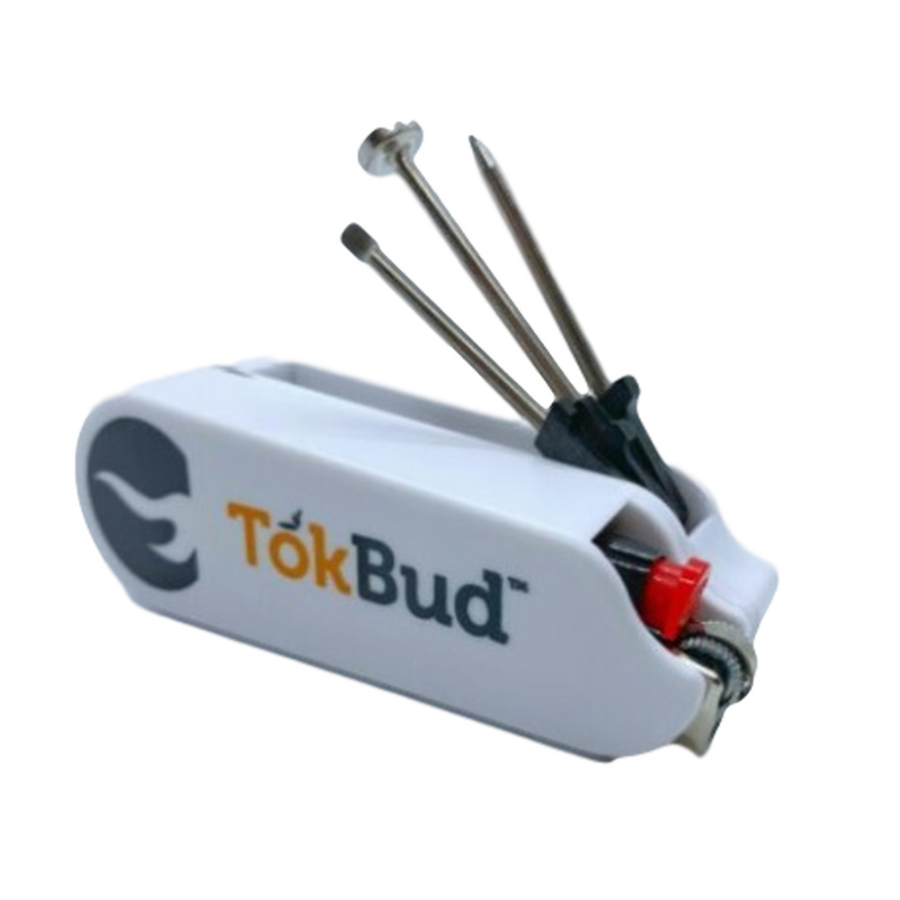 LuvBuds | TokBud Ultimate Smoker Utility Tool
Pick-up Location
Note:
Price may vary by store
Description
The TōkBud™ is the newest model of our world-famous multi-tool. It packs everything you need for your smoke sesh. Featuring a hybrid design made from durable polymer resins, aluminum, and stainless steel, the TōkBud™ allows for maximum quality at a great price.
What's included:
6 x TōkBud™ in a Point of Purchase Display
What's not included: screens, wick, lighter
TōkBud™ Key Features:
    Create a consistent, hassle-free grind with the TōkBud™ shark-tooth metal grinder. Lever action grinding allows you to pack the grinder to the brim so you can fill nearly any size pipe.
    Remove resin from your pipe after each use, collect pollen from the grinder housing, or use concentrate with the removable steel scraper.
    Clear stuck residue from your pipe with ease with the removable steel poker.
    Pack each chamber perfectly and without getting your fingers/lighter dirty with the removable steel press.
    Store a generous amount of product on-the-go with the ez-pinch storage tray.
    Burn without butane with the retractable hemp-wick spool.
    Stop those pesky Scooby Snacks with emergency mesh screen storage.
    Keep your lighter safe with a built-in Mini BIC® lighter holster* .
Easy to clean, and designed to last, you'll be amazed how you ever got along without it.
*lighter not included
3jKEZGym2n
This product is not rated yet. Be the first to review it.
Similar Products