1
1
10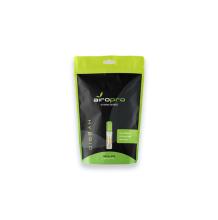 AiroPro Cartridge | Blue Dream 500mg Rec
Pick-up Location
Note:
Price may vary at different stores
Description
AiroPro's Blue Dream Strain series 500 mg ceramic cartridges are pre-filled with high-potency pure distillate oil. This sativa-dominant hybrid cross of Blueberry and Haze balances full-body relaxation with pleasant cerebral stimulation. The gentle calm euphoria, mental clarity and sweet berry aroma make Blue Dream the perfect daytime treat. STRAIN: Hybrid. BATTERY TYPE: AiroPro cartridges use a proprietary Airo Pro/IndigoPro pen. Durable, virtually-unbreakable magnesium alloy body and long-lasting 320mAh Li-ion battery. 8.5 W power output, 300mA (1.5W) charging current, Micro USB rechargeable.
aq35XkEBX6
This product is not rated yet. Be the first to review it.
Similar Products