65.00
65.00
65.00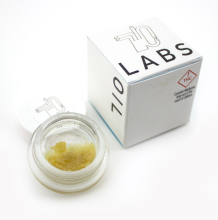 710 Labs Water Hash | The Sweeties 1g Rec
Pick-up Location
Note:
Price may vary at different stores
Description
A truly OG, old world hash method of resin separation using ice, water, and a little agitation. We've worked to perfect the process so that we can isolate just the trichome heads to produce the cleanest, translucent sap at room temp.
zXnfiRJbik
CarsonD
710 Labs Water Hash | The Sweeties 1g Rec
Concentrates from 710 Labs are some of mu favorites. They are consistent, and they sure do work. Used to be a big fan of Olio but now switched over to 710. Definitely recommend.
Similar Products