1
USD
10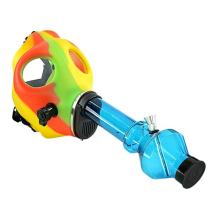 High Mountain Imports | Gas Mask Pipe
Pick-up Location
Note:
Price may vary by store
Description
This Gas Mask water pipe comes with adjustable head straps to fit comfortably around most size heads.
When smoking the gas mask pipe there is no escaping the hit - being a mask pipe it's literally in your face until you clear it!
ABpneRu8Ww
Characteristics
Manufacturer
High Mountain Imports
This product is not rated yet. Be the first to review it.
Similar Products