1
USD
10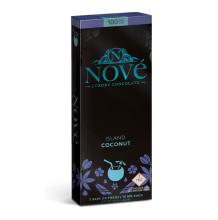 Nove Island Coconut Dark Chocolate | 100mg Rec
Pick-up Location
Note:
Price may vary by store
Description
Island Coconut.
Cheaper than a flight to a white sand beach, and nearly as relaxing. Let the coconut waves wash over you as you transport your senses with a bite sized tropical getaway.
DOSAGE: 100mg THC total. 10 pieces x 10mg THC each.
HvWvth3eL5
This product is not rated yet. Be the first to review it.
Similar Products