17.00
USD
17.00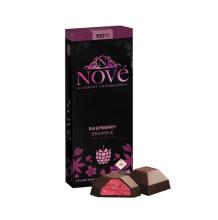 Nove Raspberry Bramble Dark Chocolate | 100mg Rec
Pick-up Location
Note:
Price may vary at different stores
Description
Raspberry Bramble.
Capturing the elusive sweetness of a fresh picked wild berry, Raspberry Bramble creates a journey of discovery, a sense of wandering through the lush thickets of a forest to pick sun-ripened berries from the vine.
DOSAGE: 100mg THC total. 10 pieces x 10mg THC each.
rvRsPMcZLh
Kevin T
Nove Raspberry Bramble Dark Chocolate | 100mg Rec
New and exciting chocolate. Tasty af and consistent buzz
Similar Products