1
USD
10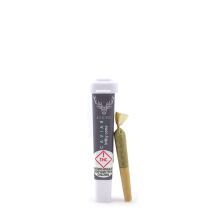 Dadirri Bubble Bitty Cone | Indica .5g Rec
Pick-up Location
Note:
Price may vary by store
Description
Dadirri Bubble Bitty Cone. Want a little extra flavor and kick without going overboard? Dadirri's Bubble Cones are perfect for you! Top shelf bud coated in flavorful and solventless bubble hash. Strain specific and 3:1 bubble hash to flower ratio! POTENCY: 45-65% STRAIN TYPE: Indica. DOSAGE: 1 pre-roll x 0.5g total.
usTEsbRjeu
This product is not rated yet. Be the first to review it.
Similar Products