1
USD
10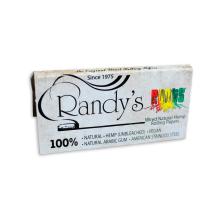 Randy's Roots Rolling Papers 1 1/4
Pick-up Location
Note:
Price may vary by store
Description
Randy's Hemp Rolling Papers (Roots) - paper length: 77mm (3.03 inches), 30% thinner than Randy's Bleached Papers, made from 100% natural hemp, gum is from African acacia trees, free of additives, wire is 100% USA Stainless Steel.
8XZumT2Mvi
Characteristics
Manufacturer
Oriental Imports
This product is not rated yet. Be the first to review it.
Similar Products