1
USD
10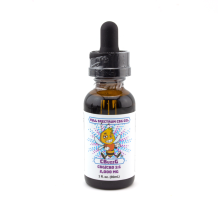 CBuzzeD Full Spectrum CBD/CBG | 1:1 1000mg
Pick-up Location
Note:
Price may vary by store
Description
CBuzzeD tinctures are made from locally grown, sunbathed industrial hemp.
Non-psychoactive.
No chemicals or artificial additives.
Lab tested to ensure CBD oil purity.
Pesticide & GMO-free.
ZeRWp8Yf2C
Ian
CBuzzeD Full Spectrum CBD/CBG | 1:1 1000mg
My source of CBG plus the added bonus of CBD. Read up on it and give it a try. It works!
Similar Products