1
USD
10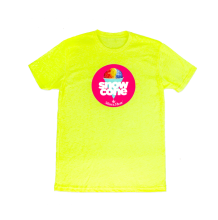 Silver Stem Tee Shirt | Snowcone L
Pick-up Location
Note:
Price may vary by store
Description
Creative and bold design - stand out with this bright yellow T-shirt and a pink print. Made for fans of our energizing sativa strain - Snowcone.
J6RDodJuBs
Natalie
Silver Stem Tee Shirt | Snowcone L
Now this is a weed lover's T-shirt! Sweeet!