18.50
18.50
18.50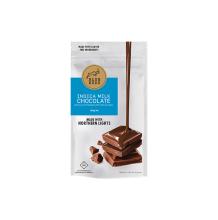 Blue Kudu Milk Chocolate | Northern Lights Indica 100mg Rec
Pick-up Location
Note:
Price may vary at different stores
Description
Creamy milk chocolate with relaxing indica. Made exclusively with Northern Lights. Now even bigger with more manageable 5mg pieces. Made with gluten-free ingredients.
gy8LwHLeLM
Rodney
Blue Kudu Milk Chocolate | Northern Lights Indica 100mg Rec
It is very hard to find an edible that specifies indica or sativa, let alone a specific strain, which makes this Blue Kudu bar even more amazing. And 5mg pieces make more sense. 10 gets me blitzed.
Similar Products