1
USD
10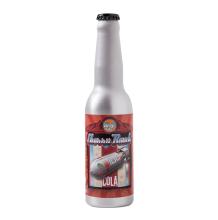 Keef Cola | Cherry Bomb 100mg Med
Pick-up Location
Note:
Price may vary by store
Description
Enjoy the best adult beverage that has come to market for a long time. Have a big project that needs your concentration? Get the best both Indica & Sativa has to offer in this hybrid drink. With a mellow body feel and uplifting cerebral effect, it just may become your favorite. First introduced in January 2010, the Keef Cola soda line is the most awarded Cannabis beverage in the world. Infused with 100mgs of CO2 extracted cannabis oil. The proprietary emulsification process ("oil into water") provides a stable oil suspension for beyond the duration of the product shelf life and eliminates residual oil buildup in the bottle.
whawA5A4KK
Jessica237
Keef Cola | Cherry Bomb 100mg Med
Used to be my favorite. Haven't seen them in stores for a while. Just like Cherry Coke but with a twist. That is with a kick to it.
Similar Products