1
1
10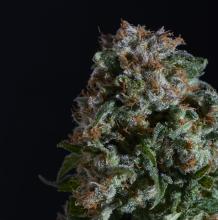 Big Widow | Indica-Hybrid
Pick-up Location
Note:
Price may vary at different stores
Description
This strain is currently OUT OF STOCK, but we recommend you take a look at these similar strains - Lemon Skunk and Cotton Kandy Kush.
Big Widow is almost a 50/50 hybrid strain, tough it leans to indica effects. It comes as a result of crossing White Widow and Big Bud. This flower is guaranteed to have you in your prime stoney state. With the unique parents, this bud is excellent for treating a vast variety of symptoms, especially depression. The flavor is skunky and pungent with earthy notes. It also has sweet maple sugar overtones providing for an exciting combination. Munchies and giggling guaranteed.
This product is not rated yet. Be the first to review it.
Similar Products