20.00
20.00
20.00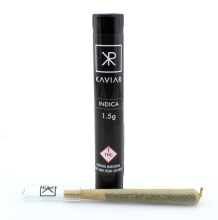 Kaviar Joint | Indica 1.5g Rec
Pick-up Location
Note:
Price may vary at different stores
Description
Premium cannabis infused with hash oil, ground and mixed with kief. Expertly rolled with a branded glass tip on every pre-roll.
2TKX72ip7r
JD
Kaviar Joint | Indica 1.5g Rec
A product for conisseurs. Dont know if I spelled it right :) But it is. Sweet packaging, delicious product. A treat!
Similar Products