1
1
10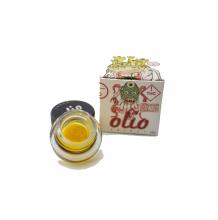 Olio Sauce | Snowcap 1g Rec
Pick-up Location
Note:
Price may vary at different stores
Description
Olio Sauce Snowcap extracted from Silver Stem Fine Cannabis flower for recreational use. Olio sauce starts with the finest fresh frozen flowers that are extracted with N-butane to preserve the maximum amount of terpenes and cannabinoids while minimizing fats, lipids, and residual solvents. It is then purged over multiple days at low temperature preserving terpenes leaving us with an outstanding crystal laden sauce, striving for quality over quantity.
This product is not rated yet. Be the first to review it.
Similar Products