1
USD
10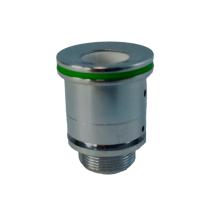 Bee Nails GoBee | Gunmetal Atomizer
Pick-up Location
Note:
Price may vary by store
Description
Bee prepared as you GoBee with your favorite erig. Taste the terpenes with our dual quartz coiled atomizers. Dab on the go with ease! The GoBee Atomizer enables users to get the most flavor from their concentrates. Enjoy great flavor rips with our full ceramic chamber. Burn your concentrates cleanly and never get that burnt battery or concentrate taste with many other metal type atomizers on the market.
DHYocaRe2N
This product is not rated yet. Be the first to review it.
Similar Products