4.00
4.00
4.00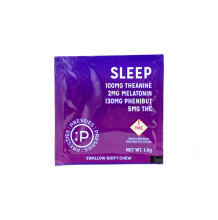 O.Pen Pressies Tablet | Sleep 5mg Rec
Pick-up Location
Note:
Price may vary at different stores
Description
A soothing blend of Melatonin, Phenibut & L-Theanine + THC (cannabis oil) that combines to make restful nights of sweet, blissed-out unconsciousness possible. Pressies are a series of wellness supplements that contain effective, targeted nutraceuticals plus a healthy dose of THC to help you do the things you gotta do. On your terms. INGREDIENTS: 5mg THC, 2mg melatonin, 130mg Phenibut HCL, 100mg L-Theanine. DIETARY RESTRICTIONS: Gluten free, vegan. No major allergens. STRAIN TYPE: Indica. DOSAGE: 1 tablet x 5mg THC each.
ApQPYvZ7Bz
This product is not rated yet. Be the first to review it.
Similar Products