20.00
20.00
20.00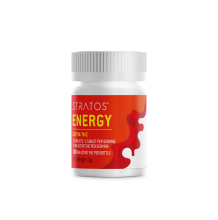 Stratos Energy Pills | 100mg Rec
Pick-up Location
Note:
Price may vary at different stores
Description
Looking to relax, save up energy or just get a good night's sleep? For any taste and effect. Relax - hybrid, for pain relief with a balanced and calming head and body high. Energy - sativa, for pain relief and a clear headed, energetic mental high. Sleep - indica, for pain relief and smooth body high. All types come in 100, 300 and 500 mg packages.
rMS7NimiPC
This product is not rated yet. Be the first to review it.
Similar Products