1
1
10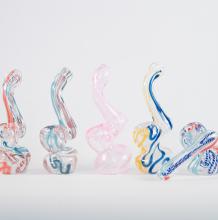 $20 Bubbler
Pick-up Location
Note:
Price may vary at different stores
Description
Need a water cooled smoking device? Bubblers are a great way to cool down the hot smoke and reveive a nice smooth smoke. Our $20 option is something to show off.
This product is not rated yet. Be the first to review it.
Similar Products