1
1
10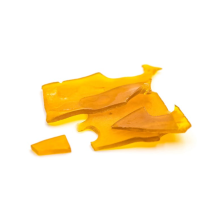 Harmony Extracts Shatter | Rozay Dreams 1g Rec
Pick-up Location
Note:
Price may vary at different stores
Description
Like a golden piece of stained glass, Harmony Extra's shatter is a beautiful thing to behold. The proprietary process results in some of the purest shatter available on the market today. Shatter does not "off-gas" terpenes at the same rate as wax or sugar, which means it maintains peak potency for longer periods of time. When stored at a consistent, low temperature, Harmony shatter maintains potency and flavor for months at a time. STRAIN TYPE: Hybrid. POTENCY: 80% avg. Please check the packaging for details on a particular batch.
wYNhxnQgmM
Characteristics
Manufacturer
Harmony Extracts
This product is not rated yet. Be the first to review it.
Similar Products