1
1
10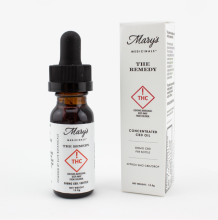 Mary's Medicinals Remedy Tincture | CBD 500mg Rec
Pick-up Location
Note:
Price may vary at different stores
Description
Dosage: 500mg (10mg/piece) Benefits: CBD has been shown to be effective in treating inflammation, diabetes, cancer, mood disorders (PTSD to ADD) and neurodegenerative diseases such as Alzheimer's. It has anti-epileptic, anti-anxiety, anti-psychotic, anti-nausea, anti-rheumatoid arthritis and sedative properties. Additional Ingredients: Sweet Almond Oil, Cinnamon Leaf Oil, Cinnamon Bark Oil, Gum Myrrh, Cinnamon Flavoring Oil
wtz7dqdjsc
Characteristics
Manufacturer
Mary's Medicinals
This product is not rated yet. Be the first to review it.
Similar Products